Regular price
£109.99 GBP
Regular price
£219.99 GBP
Sale price
£109.99 GBP
Unit price
per
Sale
Sold out
Share
Click here for sizes
Feel free to reach out to us if you require any customization.
Introducing our set of designs featuring three of the most powerful phrases in Islamic faith - Bismillah, In sha Allah, and Alhamdulillah. These beautifully designed designs are a perfect addition to any home or office, serving as a constant reminder of our devotion to Allah.
The first design features the phrase "Bismillah" in elegant calligraphy, meaning "In the name of Allah." The second design depicts "In sha Allah" in bold and striking text, signifying "If Allah wills it." The third design displays "Alhamdulillah" in graceful lettering, representing "Praise be to Allah."
The set is printed on high-quality, durable paper, ensuring longevity and vibrancy of colors.
This set is a perfect gift for loved ones, especially for those embarking on a new journey or milestone in their life. It serves as a constant reminder of Allah's presence and blessings, inspiring gratitude and humility in our daily lives. Hang them in your home, office, or prayer room to create a serene and peaceful environment.
Wood frame specification:
Styrene glass for safety
Protective film wrapped to the frame for protection during transport
Frame protected by four plastic corners for transport
Can be hung
Moulding width: 30 mm
Moulding depth: 15 mm
Made in UK
View full details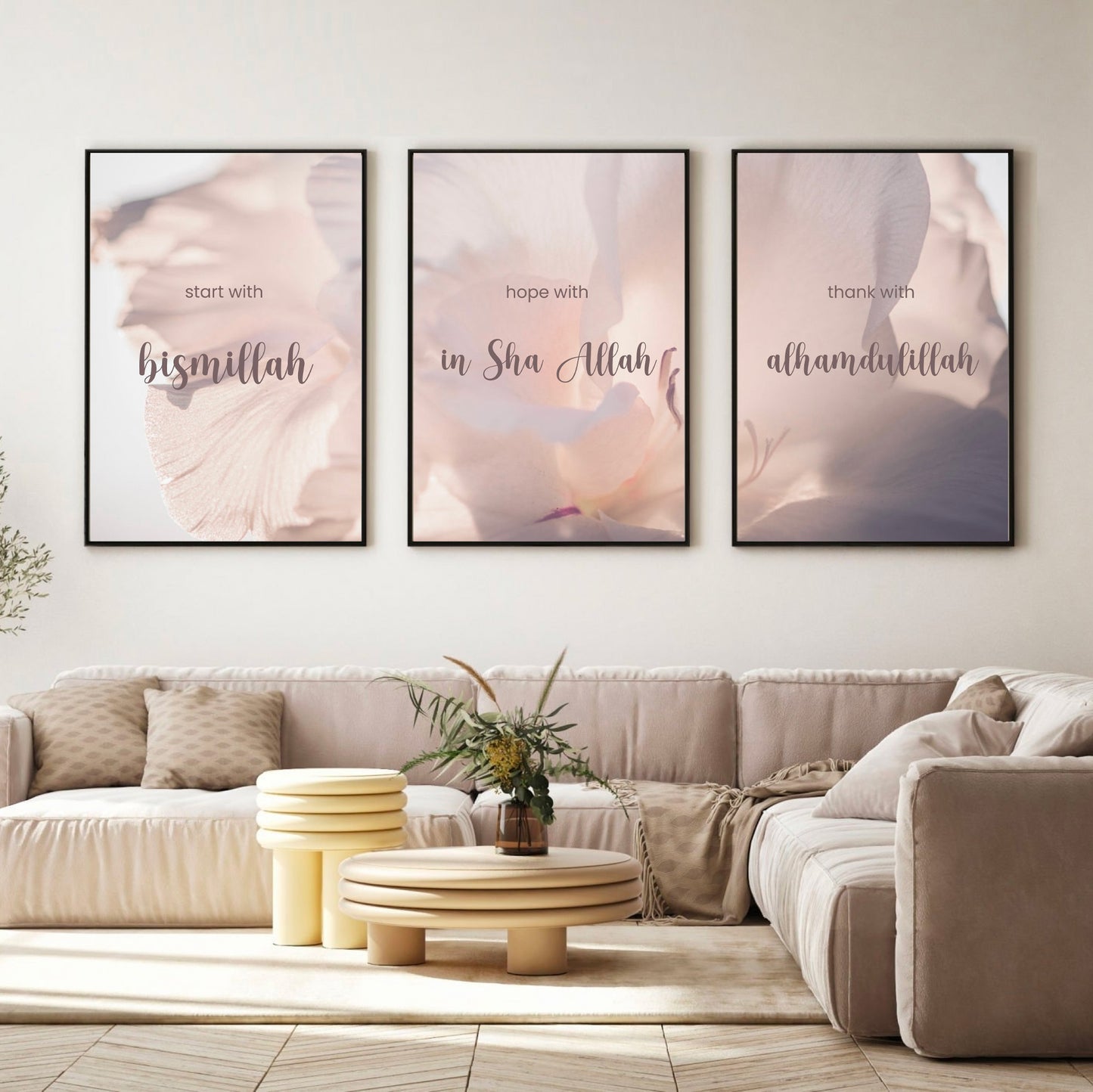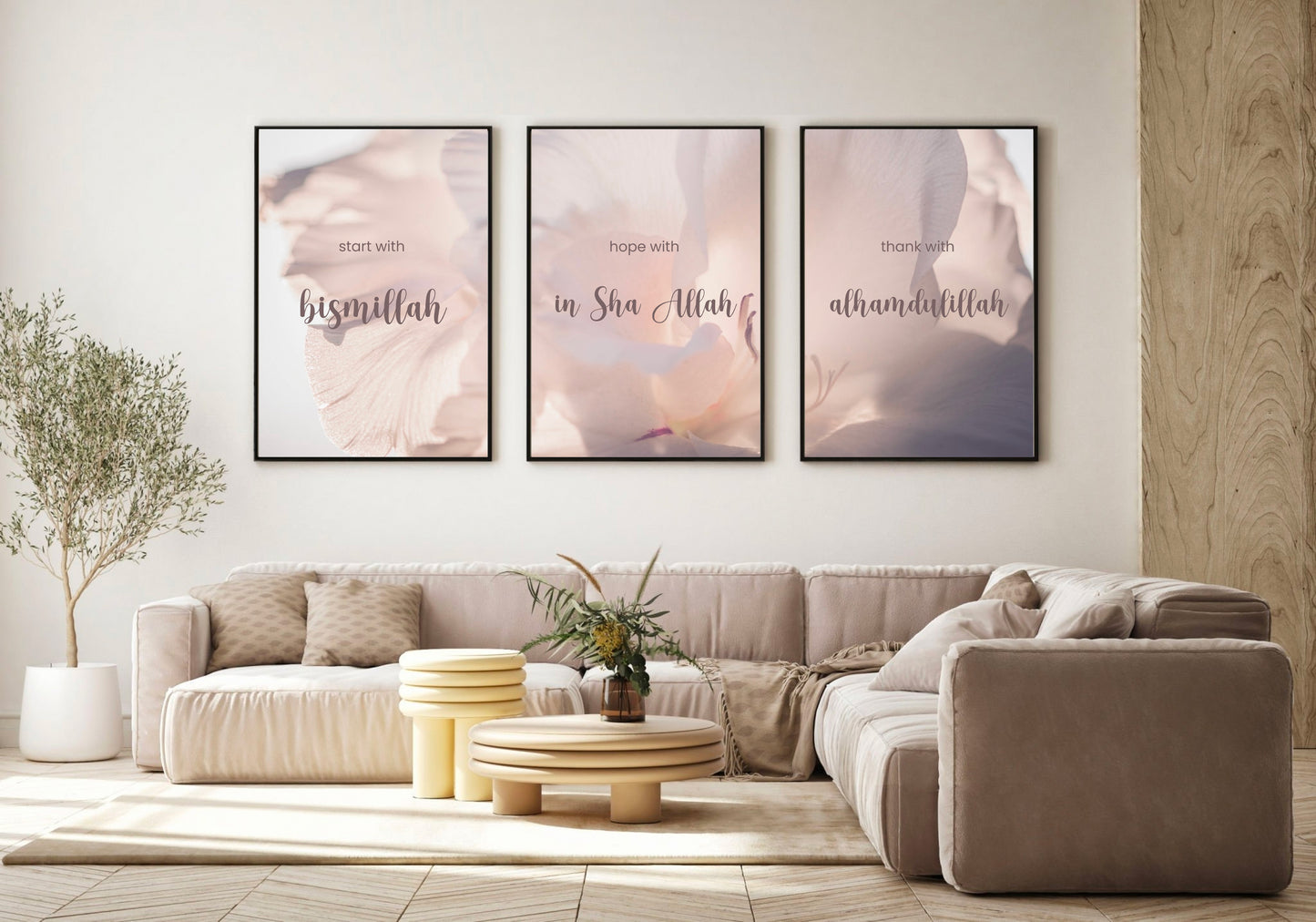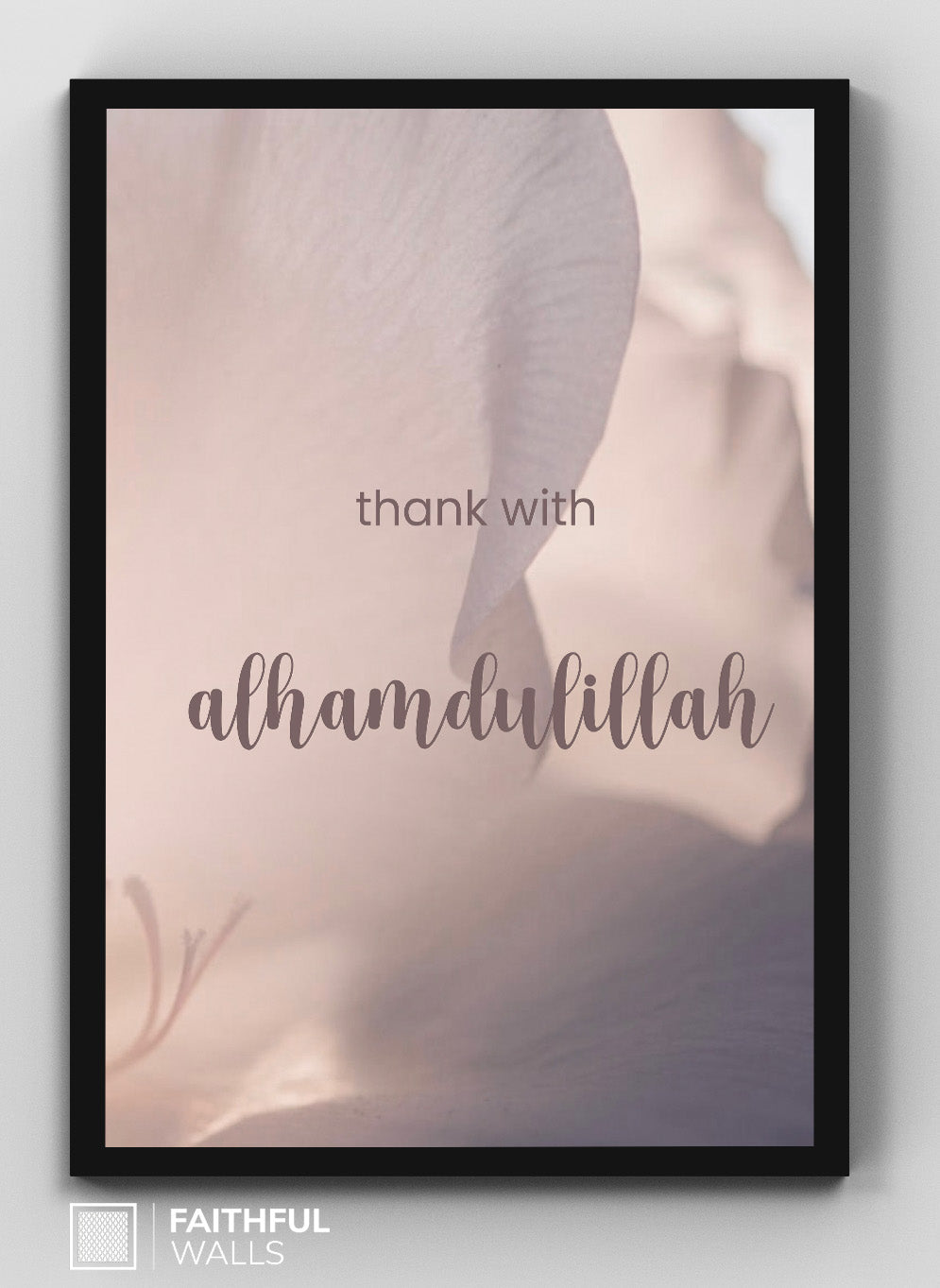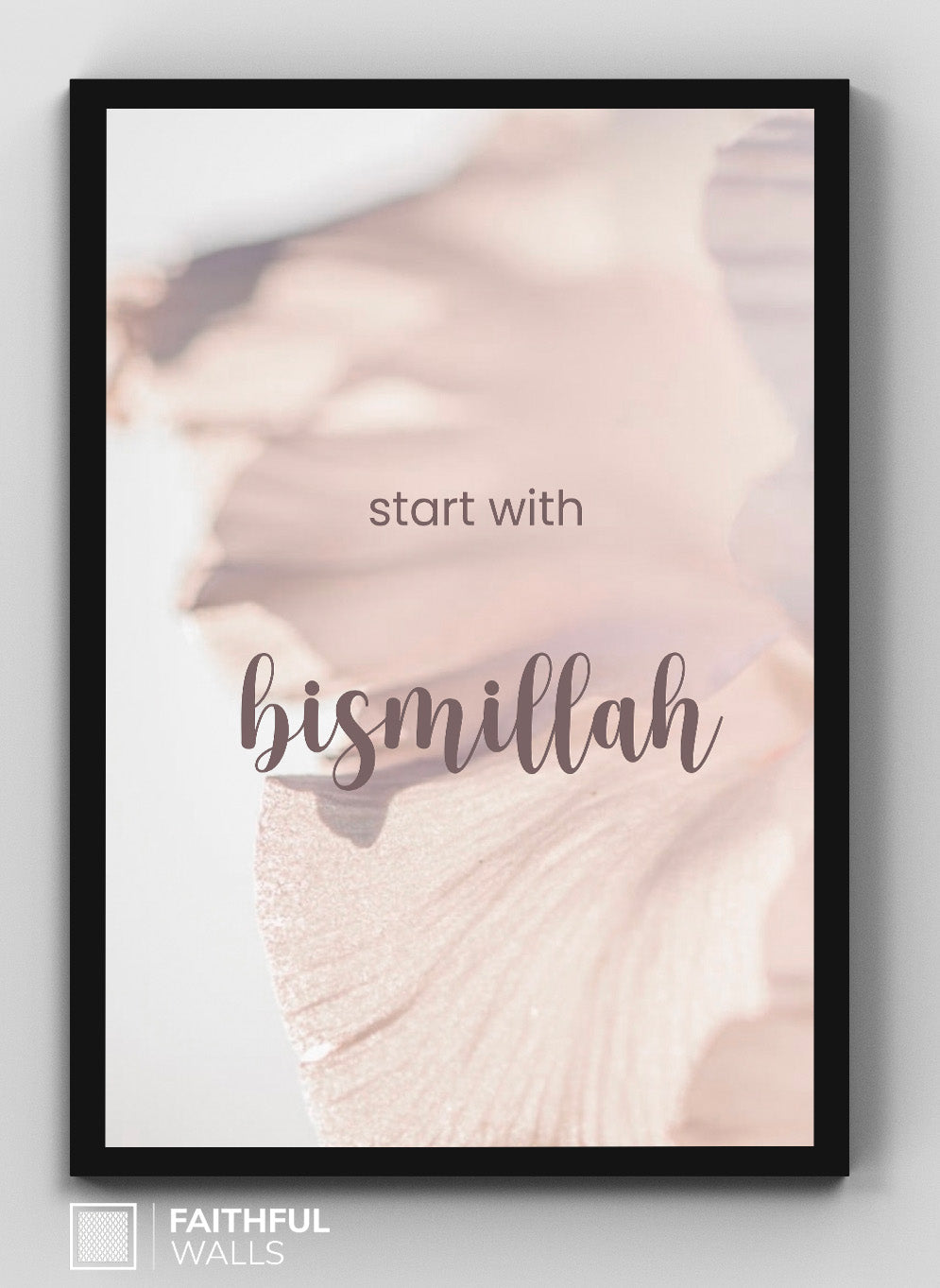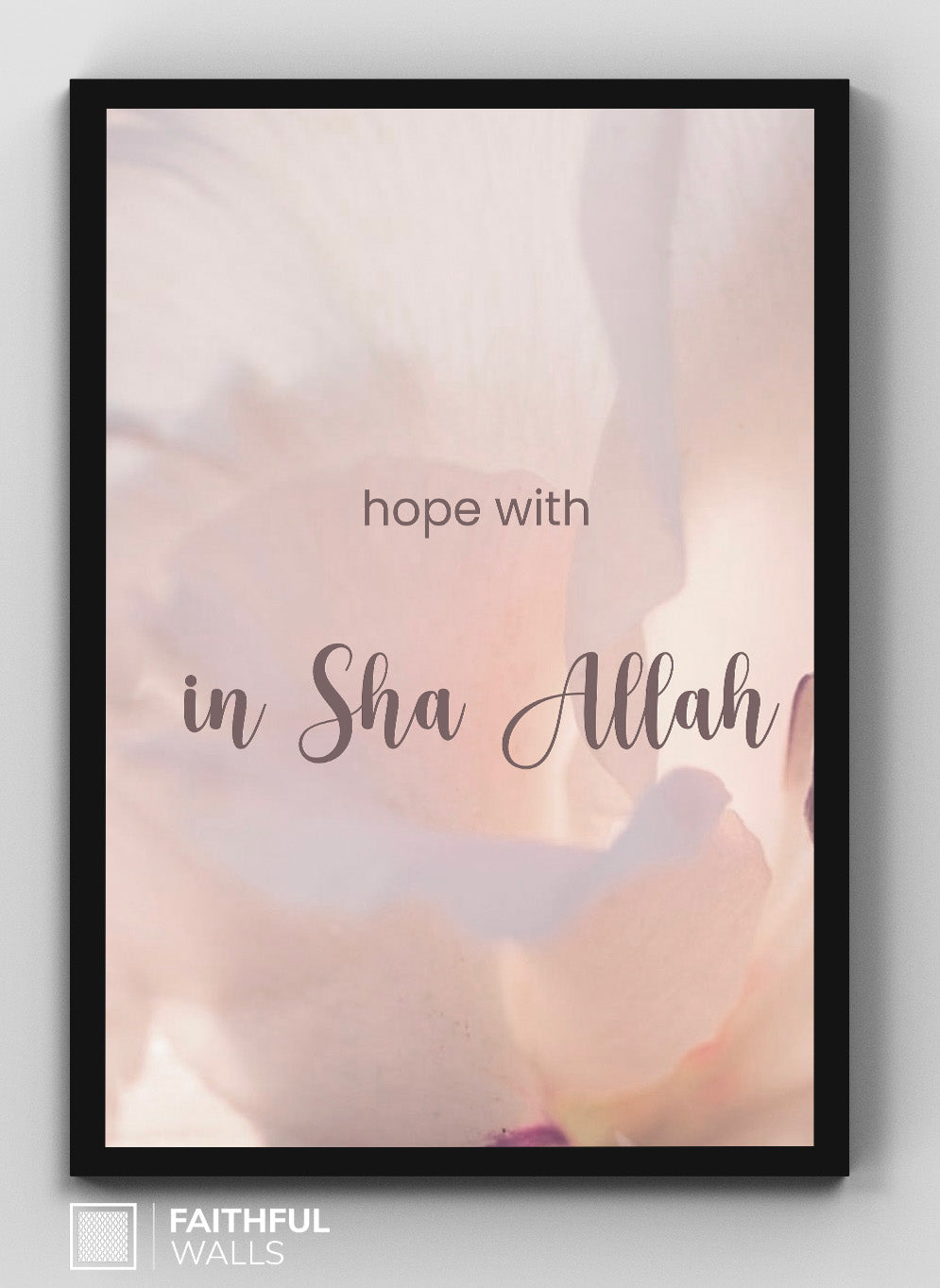 Sizes
I'm so impressed with the quality of this poster. It looks amazing on my wall.
Absolutely gorgeous! I'm so pleased with my purchase.
Such a beautiful piece of art! Bismillah in sha allah alhamdulillah is truly stunning.
Bismillah in sha allah alhamdulillah is the perfect addition to my home. Highly recommended!
Impressive craftsmanship and design. I'm very pleased with my purchase.
Let customers speak for us